Professional Paint Protection San Rafael CA
Ceramic Pro San Rafael provides an array of top-quality car detailing services using modern techniques and the finest products the market has to offer.
Welcome To The Best Car Paint Protection in San Rafael CA
We Believe In Quality Of Hardwork.
As one of the best car detailing San Rafael CA studios in San Rafael, our mission is to provide world-class car detailing services to car owners. We use exceptional detailing products from Ceramic Pro to ensure we offer our clients top-quality service. From detailing and paint correction to window tint, paint protection film, and ceramic coating, we have an effective solution to the care needs of any vehicle that comes to our shop.
We at Ceramic Pro San Rafael believe in satisfying our clients 100% and the quality of hard work. Our studio offers comprehensive cleaning, polishing, and waxing or coating your car, both inside and out for a showroom-quality shine. You can also trust us for leather-vinyl repair/restoration, upholstery-carpet shampooing, cleaning and restoration, odor removal (pets and smoke), and headlights restoration.
Ceramic Coating, Clear Bra Paint Protection, and Window Tinting are the services we specialize in. Our car detailing preparation line entails all products tailored to restore the paint of your car to show-room quality. Washing, decontamination, water spot removal, oil residue removal, as well as claying and polishing, are all part of our car detailing process.
The Ceramic Pro line of products is without a doubt the benchmark when it comes to vehicle protection. The range is designed for different purposes and surfaces. In terms of maintenance, our line makes sure that your car remains in top condition while offering all means of not only preserving but also improving the performance of ceramic coats.
Unlike other companies that use inferior products and hire inexperienced technicians in the name of saving you a couple of bucks upfront, we do the opposite. The last thing we want to do is fix the mistakes of others including getting rid of knife marks, peeling edges, and discolored film from your car. Rather than waste time with other detailers, get in touch with us today for a free estimate.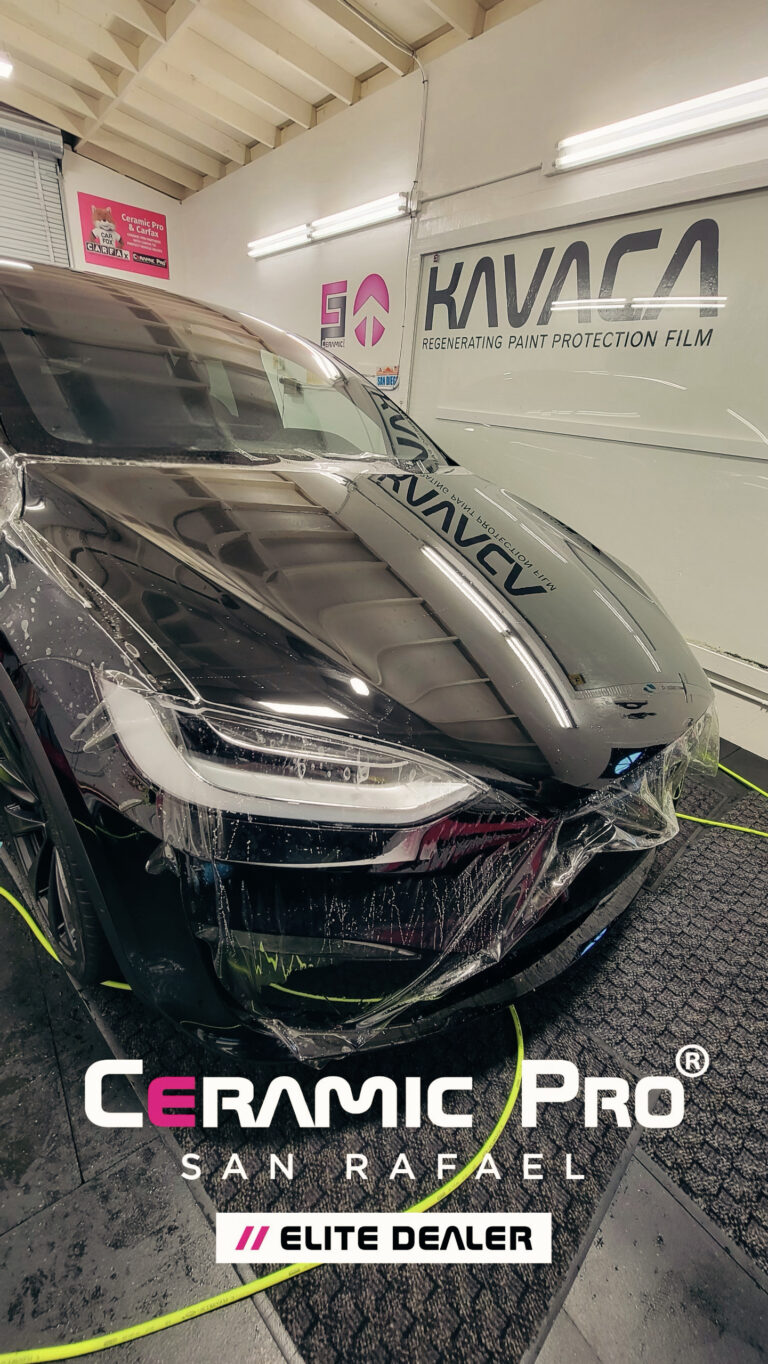 The Top Paint Protection Service in San Rafael CA
Through our paint protection film San Rafael CA service, you can protect your car from different harsh elements such as acid rain, mineral deposits, UV light, small scratches, rock chips, and more. We install a thin polyurethane film that's effective at providing protection to your car against all these. Unlike other types of protection like bug guards and leather bras, the Ceramic Pro Kavaca film that we install on your car offers virtually invisible protection with the utmost coverage.
The self-healing attributes of Ceramic Pro Kavaca film make most scratches and swirl marks a thing of the past. The hydrophobic paint protection film from Ceramic PRO will transorm the look of your vehicle and protect it for years to come. Ceramic Pro's Kavaca PPF brings with it incredible strength and exceptional hydrophobic properties that go miles to guarantee easy washing.
For maximum protection and to get rid of on-vehicle cutting, our specialists utilize the most comprehensive design software in the industry. Our team of experts offers professional advice on the right film for your vehicle and unique needs. Whether you need the glossiest surface, ultimate stain resistance, or rock chip protection, we have got you covered.
We provide different standard packages tailored to offer increased protection levels for your needs. Upon request, we can offer customized options to protect aftermarket accessories and parts. After choosing an ideal film for your ride, we schedule an appointment to get your car back to having its necessary protection.
Consult us today for the best paint protection film services.
Professional Ceramic Pro
Ceramic Coatings
Ceramic Coating San Rafael CA service is another area we specialize in. We apply a liquid polymer to your vehicle's interior for purposes of protecting the car's exterior paint.
Our Ceramic Pro ceramic coatings are not only durable, but they also offer a beautiful and exceptional protection level to your car.
You can rely on us as we work when it suits your schedule. Our team members are flexible with the schedule of clients.We'll help protect your car against harsh elements and add an improved gloss on its paint job.
Some of the reasons you should trust our ceramic coating include:
Easy aftercare
Installation within one day
Incredible gloss, and performance.
Ceramic Pro coatings impart a color-improving gloss while at the same time protecting the exterior surface to extend the life of your ride. Appearing as though your ride was dipped in glass, our ultra-hydrophobic, glossier and slicker ceramic coatings will definitely give your car a brand new look.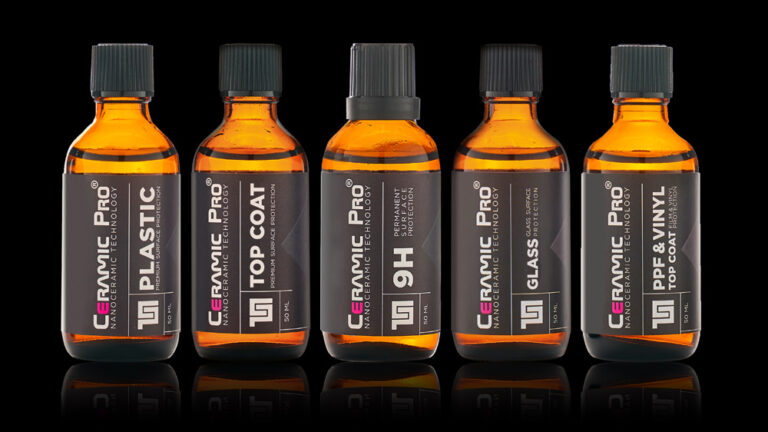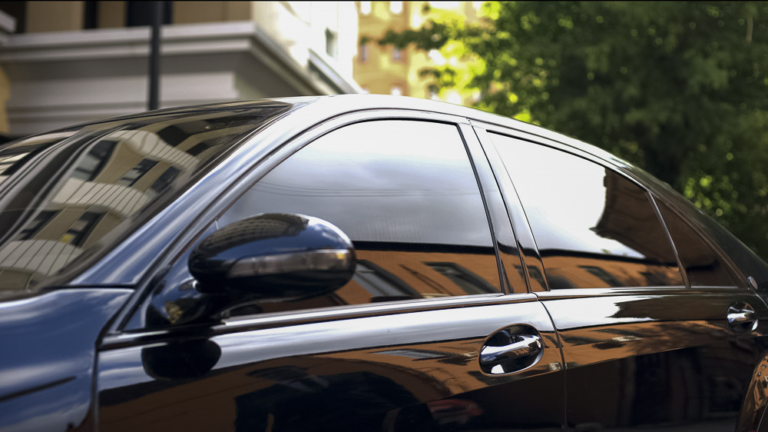 Top-Rated Kavaca Window Tint
Doubting whether to get your windows tinted or not? Well, you should consider installing a window tint as it brings with it countless benefits. The main purpose is to lessen heat inside your car by blocking up to 99% of the harsh and harmful UV rays from getting via the glass.
Our Window Tinting San Rafael CA service is top-class. You can choose from an array of different options in terms of the type of tinting. Carbon film films are efficient at blocking UV rays. Hybrid tints, on the other hand, give your ride's exterior a beautiful metallic look. These are an ideal option for cars featuring high-end interiors.
Our professionals strictly use high-quality Ceramic Pro Kavaca film. As our client, you can rest assured that you'll not get low-quality films when you come to our studio. Different color options are also available at the studio. If your desire is to get a higher VLT, it is prudent to consider a non-reflective tint. Visible light reflection, on the other hand, is the opposite of visible light transmission. VLR reflects solar energy off your car's glass as well as away from the interior.
All the tint that we install on cars is certified. We are an accountable and regulated car detailing studio. We are insured and accredited.
Car detailing is our piece of cake. We detail different car makes and models to the utmost satisfaction of our clients. You can trust us for both the inside and outside detailing services.
When it comes to working on your car's exterior, we deal with sealing or waxing, polishing, paint claying as well as exterior washing and drying.
Some of the other services touching on the exterior that our professionals handle include trim repainting, paint touch-up, glass chip repair, bumper repair, engine pressure cleaning, headlight polishing, and engine detailing. In terms of the interior, we deal with aspects such as leather trimming, glass cleaning, steam cleaning, scrubbing and brushing as well as vacuuming.
Our specialists are also trained in perfuming. We spray deodorant on the car's interior for a fresh and nice scent.
Contact us today!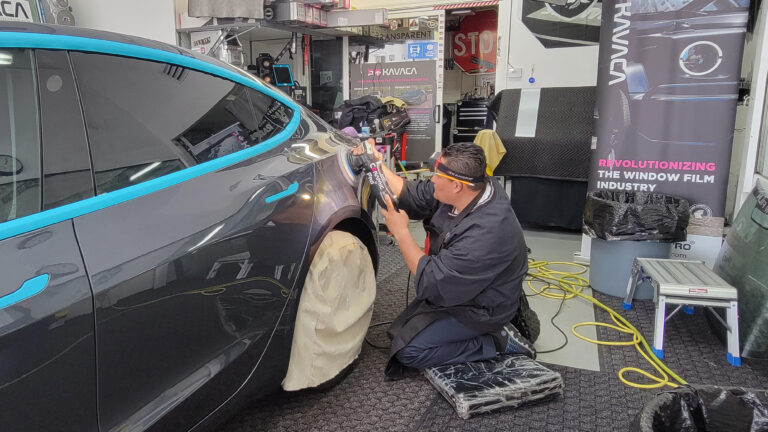 Pedro applied the 9h coating a year ago. Today I brought it in for my annual inspection, and when I returned, the car was as shiny as the he coated a year ago. It is a pleasure to work with Pedro, and the quality of his work is outstanding.
They did a great job on my car. Exactly what I wanted - car looked gorgeous when I picked it up. Very knowledgeable and clear they take a lot of pride and consideration in their work. Highly recommend and would use again for other services.
Pedro is the best .
Pedro is amazing! I could tell that he really cares about his customers. Not only did he walk me through the entire step-by-step process, he even offered me to stop by to check each stages of the progress. After getting ppf and ceramic coating, he continued to provide guidance on how to take care of the coating and what to do and not to do during the curing phase. If you have any questions he's always willing to do everything he can to please his customers.
Harrison Westwater
2022-02-01
Pedro is the man, and it was a smooth process start to finish. Had PPF wrapped around the entire car and the results are awesome. Is a 2006 BMW M3 Convertible with 16 year old paint (little chips and stuff too), but the touch up work and film he and his team added make it look basically new. Would strongly recommend this place. He's going to check out your car first, and then work with you on the best solution. By the way, everyone in the North Bay BMW community knows Pedro and speak highly of his work too... that was one of the things that brought me there.
sebastian cano
2022-01-15
Highly recommend this place for auto detailing, Pedro offers a great customer service with quality products.
Patrick Pereira
2021-09-18
Pedro is as professional and honest as it gets! Not once did I feel rushed in my process to get my windows tinted and he educated me on the different types of tints that are available. I decided to go with ceramic and I'm extremely happy with the decision. Can't beat that lifetime warranty either! Ceramic Pro is where I'll be taking all my cars from now on. Highly recommended. Thanks Pedro!
Pedro is the best! This was my third time coming to Marin Auto Detailing. I had them do a chrome delete on my Subaru and it looks awesome. Pedro is always very nice and sticks to his quoted price. They always do a great job and I will definitely be coming back. Also recommend them for window tinting.
sandy adler killen
2021-09-06
First time working with Pedro. Amazing service. Immediate care after phone call to ask question. Great pricing and terrific results! Super impressed
Premier Ceramic Coatings & Automotive Films

Ceramic pro Coatings
Kavaca Paint Protection Film
Instant Healing PPF
Matte Finish PPF
Ceramic Coated PPF
Kavaca Window Tint